UI/UX Design
We use interface design principles to tell your narrative.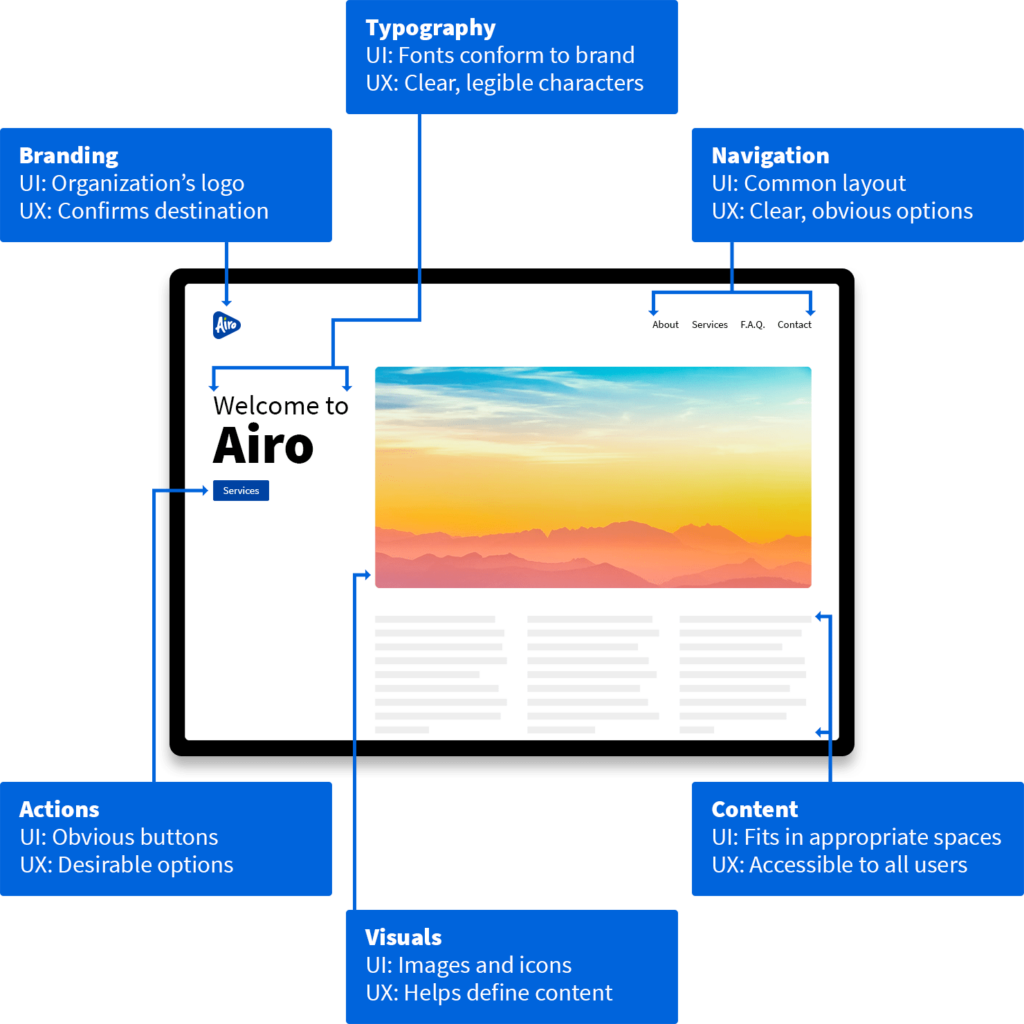 UI: User Interface
The user interface of any web or mobile project refers to the graphical layout of the website, app or application. Think of this as all of the audio-visual elements on a given screen that can be experienced by a person. Simply put, the UI is how the project looks.
UX: User Experience
The UX refers to how a user experiences the interface created via UI. For example, is a logo presented prominently in a common place? Are the navigation options clear and concise? Are buttons and click-friendly elements obvious and intuitive? Do the design elements ensure a logical pathway to additional information? Does the experience ultimately leave users feeling satisfied? These are all questions that a proper UX process answers.
Successful UI/UX Projects
The balanced combination of interface and experience, backed by clear organizational requirements, consumer clarity, and relevant content create a scenario where success can take place over and over again.
Our History with UI/UX Design
We have served a wide variety of clients over the past couple of decades with some highlighted here.
The InnerWatch white-label app used by Toyota for managing facility access at gates.
The Indiana University College of Medicine website.
Two versions of websites for Riley Hospital for Children, which averaged around a thousand pages each.
A Department of Homeland Security-funded website directed towards child safety.
The Tifo sports supporters club management platform smart phone app.
Get in Touch
Let's talk about your project. We're happy to speak to you, answer questions, address concerns, provide proposals, and so on based on your specific needs. Please use the form below to set up a 15-minute chat.