We design and develop iOS and Android mobile apps.
Our development team at Streamline creates native iOS apps, native Android apps, and both apps via cross-platform 3rd-party tools such as React Native. We have the capability to address the mobile interface design and development needs of tablet, phone and watch users.
iOS Mobile App Development Experience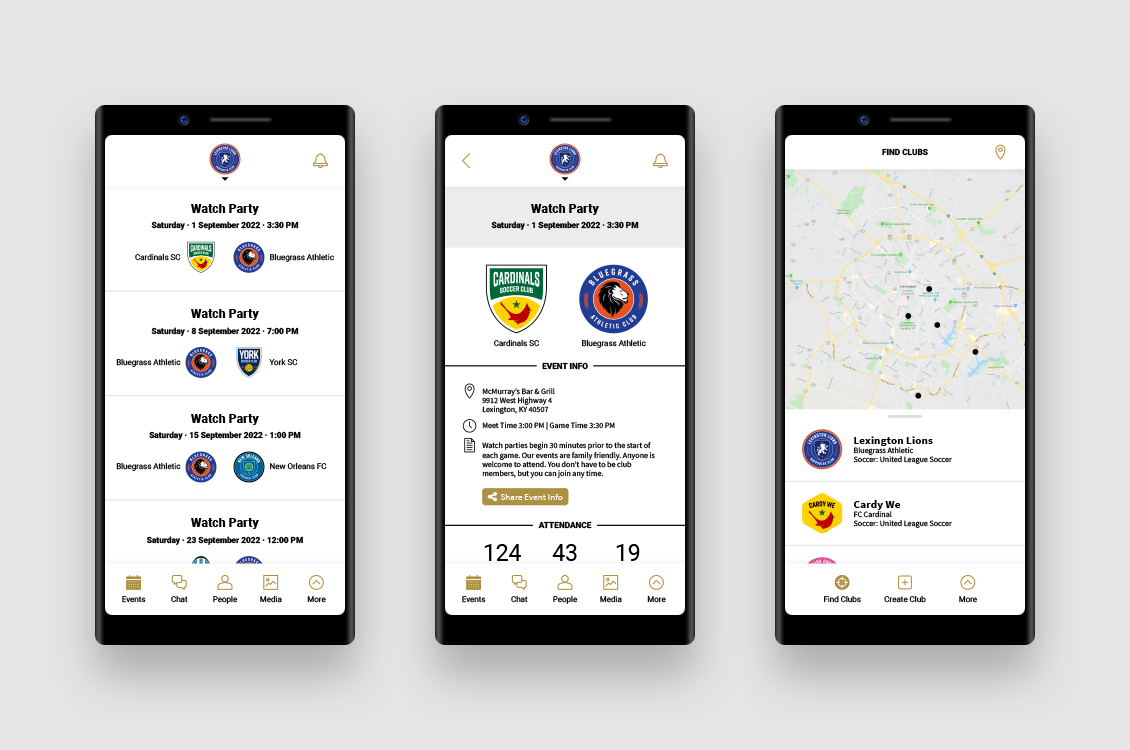 Example of an iOS smartphone app
We have designed and developed multiple iOS mobile apps including an iPhone app for Kentucky Association of Manufacturers which is essentially an extensive directory, and we produced an iPad-specific app for Marine Solutions, Inc. that acts a dynamic underwater structural damage management application. Also, we have designed and developed an iOS and Android app called Tifo, a sports supporters club management platform which was released in early 2020.
Android Mobile App Develop Experience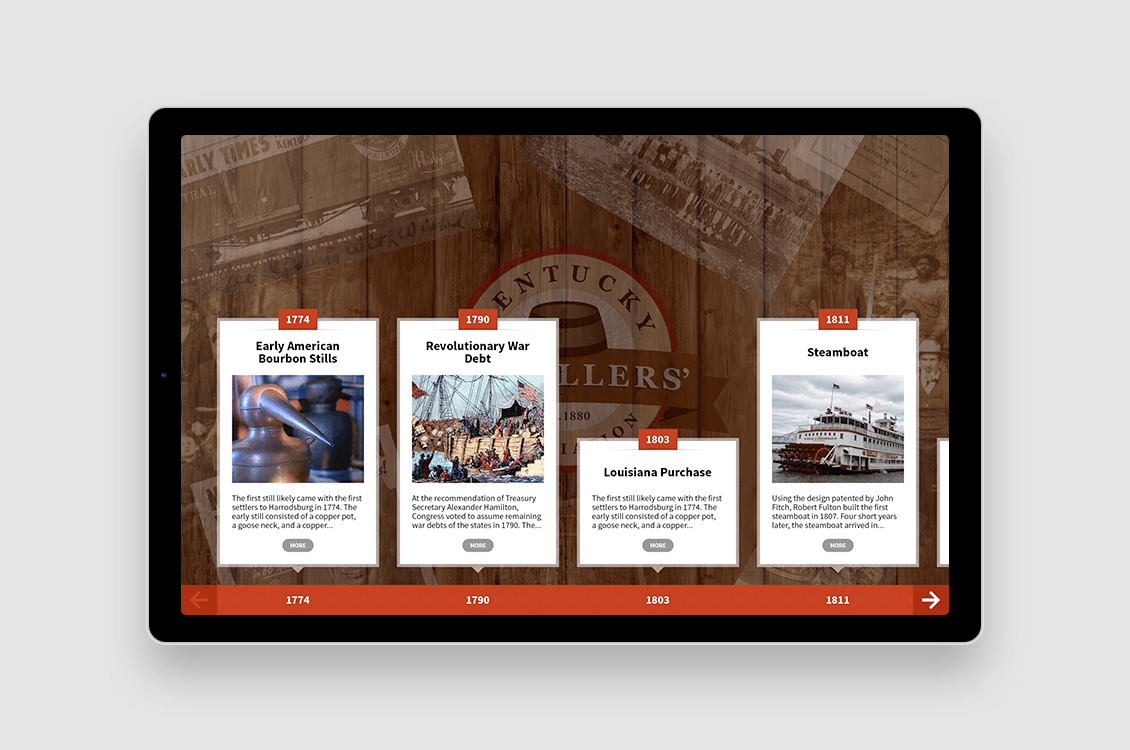 Example of an Android tablet app
We have designed and developed multiple Android mobile apps including a tablet app for Kentucky Distillers' Association which presents the History of Bourbon, and we also designed an Android/iOS app alongside the tech team at Indiana University School of Medicine which tracks the arrival, departure, and current status of  employees to improve communication.
Diagram of Mobile App User Devices

We develop apps for both iOS and Android tablets, phones and watches
Let's Talk
We're happy to chat any time about your mobile app project. Call us at (859) 272-7135 x1 to discuss your project.
Ready to discuss your project?