Dr. Lucy Wachs Joins Dr. Michael Buchart to Form Buchart & Wachs Orthodontics, a Lexington, KY and Frankfort, KY Orthodontics Practice
Dr. Wachs joined Dr. Buchart's practice—Buchart Orthodontics—in Lexington, KY, so a new logo and website were needed. The updated brand would inform patients of the change, though it also needed to be able to attract new ones. They chose us to do the work, which included a new logo, a design guide, graphics, styling, and a website.
Phase 1: Logo Design, Graphics, and Brand Development
We created a logo, which was the first project requirement. We showed them multiple designs, some of which were complex and colorful, but a simple option was selected. A black text-based design with a clean font was the winner. Also, the second line contained the word orthodontics in all-caps, which had letters separated by small dashes. The dashes appear to be braces, which is symbolic of the services they provide.
Next, we created a new tagline, which would reflect a friendly nature and positive outcomes for patients. The client chose the phrase Get Ready to Smile after going over multiple options. We added a blue smile graphic to the black and white logo, which appeared especially strong in a lockup.
Finally, the Streamline team produced a design guide. This will help future design or marketing teams keep all presentations consistent, which is a goal of branding.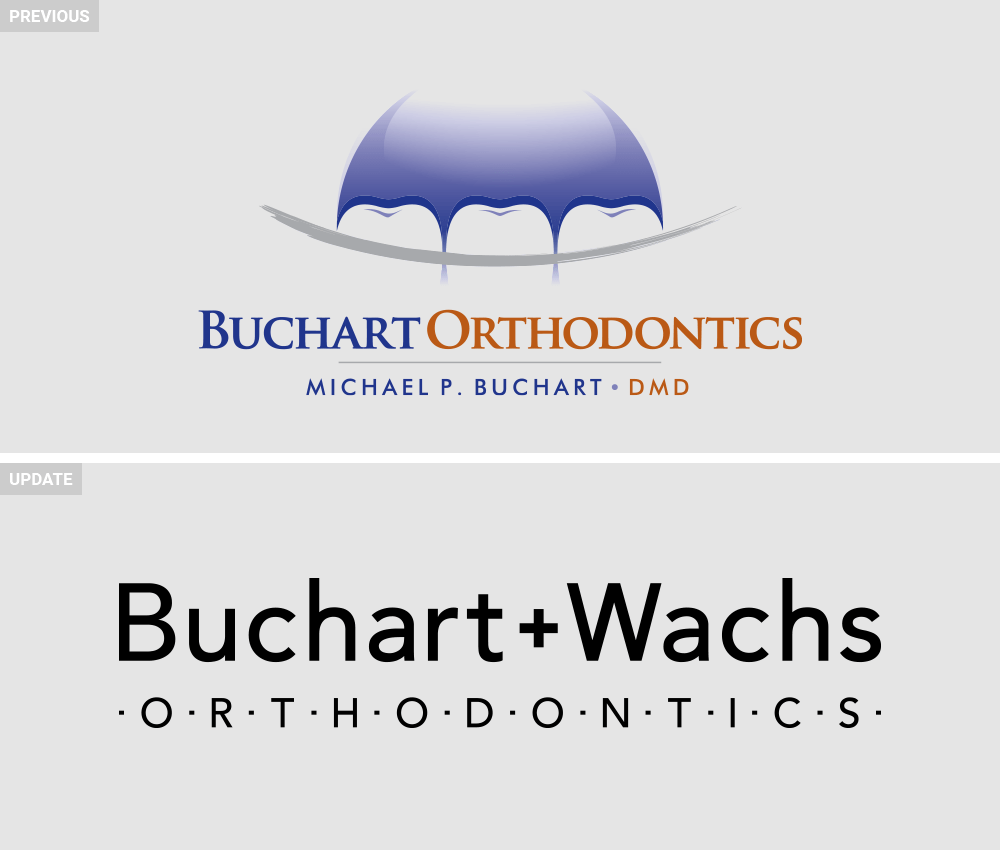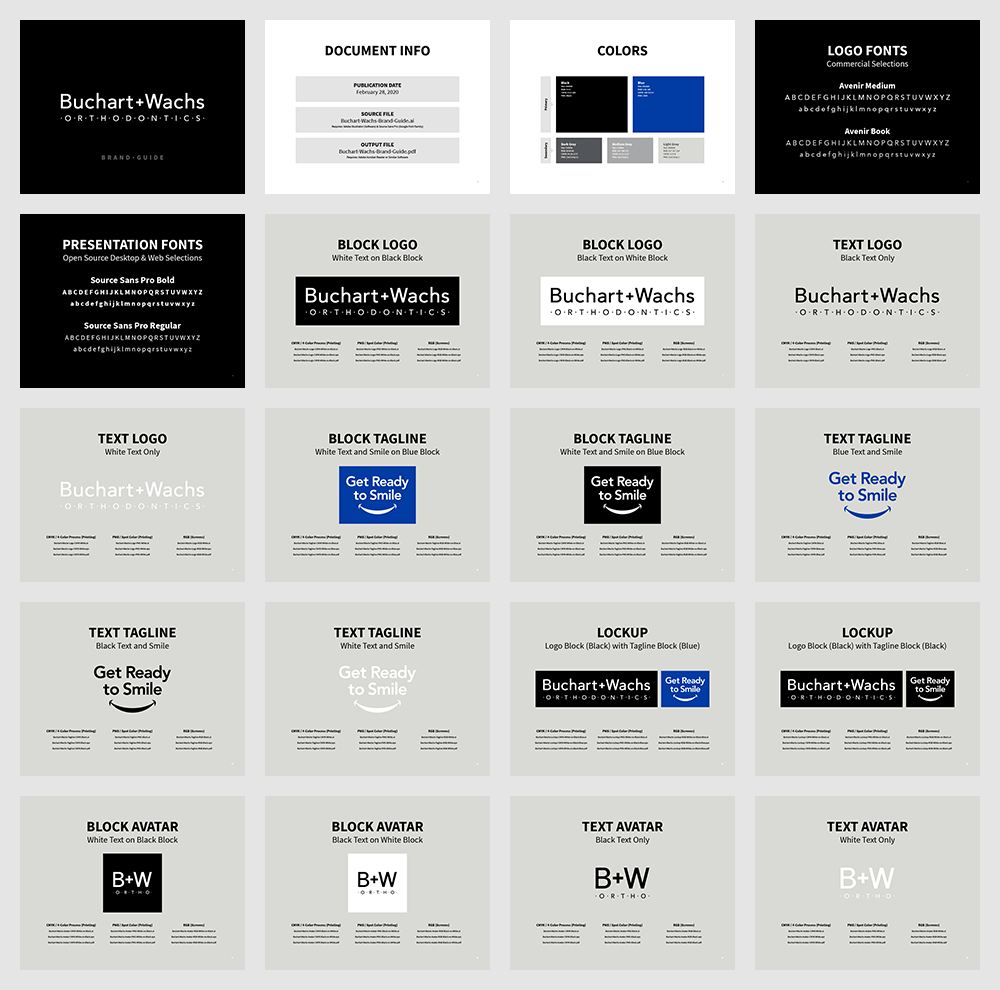 Phase 2: Buchart Wachs Orthodontics Website Design and Development
The client weighed WordPress pros and cons, followed by using a theme as the starting point of the site build. The doctors chose a theme, because the lower cost and increased speed of completion were important. Also, our team could modify the theme, which was crucial. Streamline selected and licensed Avada, which is a flexible theme. Next, we created design updates for the client which we showed at different resolutions. Finally, we began website production after approval was given.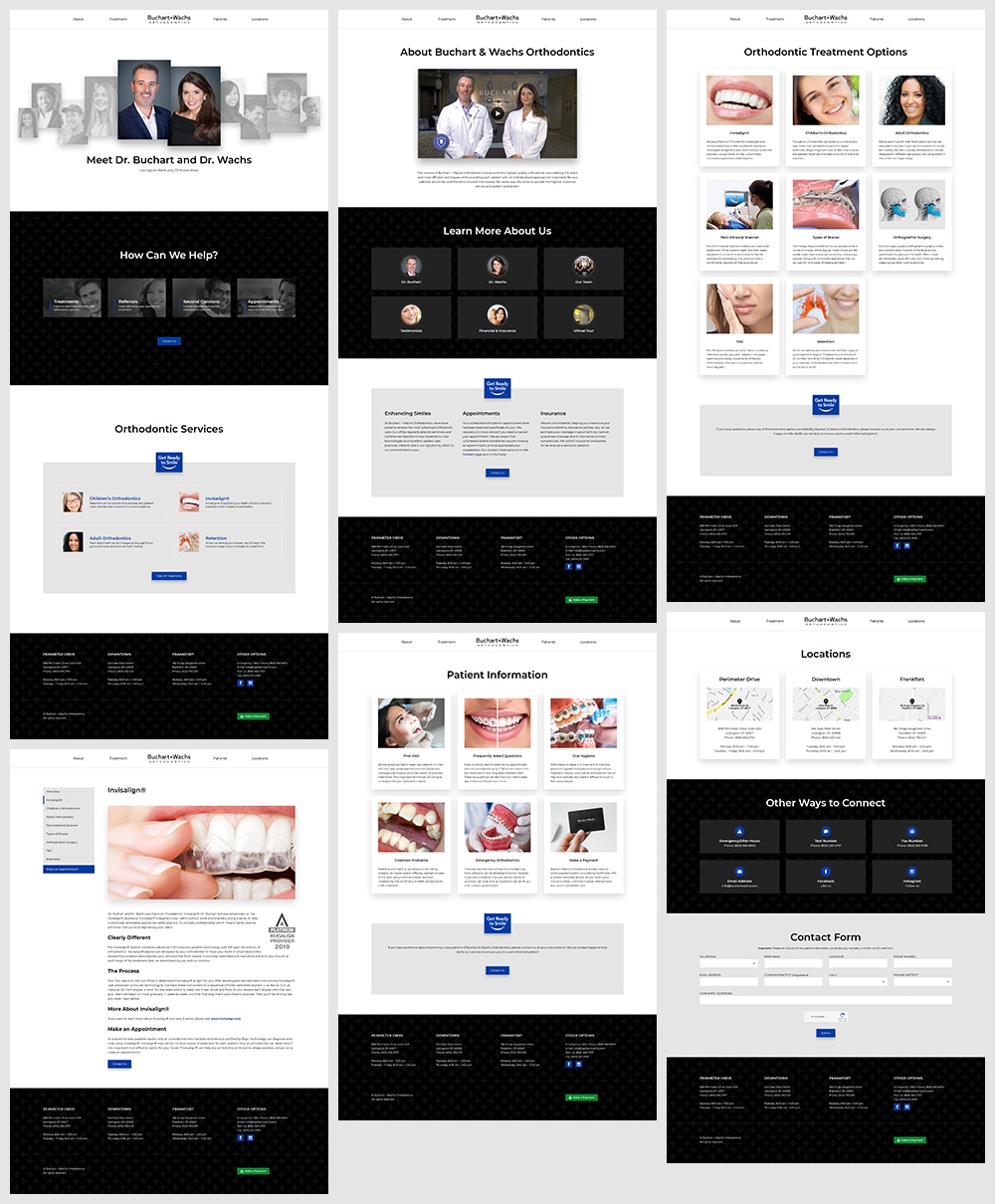 Conclusion
First, we produced the Buchart Wachs Orthodontics website. Next the client told patients about the launch. As a result, the site has been well-received by patients and the client's team. Second, the logo has amazing feedback for its simplicity and elegance. Third, and most importantly, the client is very happy.
In conclusion, we thank the doctors for choosing us. Also, we will support their needs as new content is added. Finally, the new web address is www.buchartwachs.com.
We are always ready to help, so please Contact Us with any questions about your project.